Getting more traffic to a website top the list of business owners and marketers' wish list. Aside from social media, there are many uncommon ways in Nigeria; you can increase traffic on your website. In today's post, we're going to look at 5 of them, including ways to boost site traffic using SEO and blogging.
Note that the methods of increasing website traffic in Nigeria, such as Search Engine Optimization, is not a quick scheme of generating traffic. Hence, you must be ready to put in the effort and exercise patience.
5 Proven Ways To Increase Website Traffic in Nigeria
#1. Start Guest Posting
Too many guest posting is dead. No, it is not. Securing guest posting opportunities on reputable sites can increase your website traffic and build your business reputation. However, it would help if you did this with caution; making too many links at a time can get your site penalized by Google.
Nevertheless, proceeding with caution would create brand awareness for your business.
#2. Get Social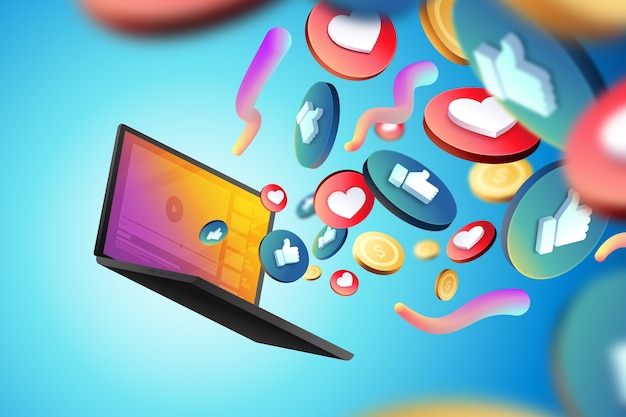 Creating content without promotion is like winking in the dark; only you would know what you are doing. You have to be proactive in getting your content to reach your audience.
Promoting content with social media is one of the best ways to increase website traffic, besides being relatively affordable. The results can be achieved within a short time.
#3. Leverage SEO
Search Engine Optimization is a great way to generate targeted traffic across the globe, even though only a few business owners in Nigeria are making use of it.
Getting results from an SEO campaign takes time, but it would help boost your organic traffic reach if you have the right SEO Agency in Nigeria handling it.
#4. Blogging
Blogging on its own is a form of content marketing. Leveraging on it would make it possible to create content around the industry or niche. And increases the website rankings on search engines.
From the results obtained from AgHub.com.ng, publishing quality blog posts through the blog section help educate searchers on the topic, thus, hence the conversation.
Why?
Because we didn't just try to sell, the visitors get educated on the topic. Therefore, if you are looking to make use of this method, be ready to educate your audience first and then try to recommend your service and products to them towards the end of the post.
#5. Forum Marketing
Forum marketing is not dead, at least for those who do not spam threads with the services and products they offer. Nairaland is an excellent example of active forums in Nigeria where you can publish content on different Niches. Aside from the easy publishing process, it is an excellent place to generate quality lead on education and business niche.
However, you must understand your audience language, have good social proofs, and of course, have the instinct to detect spammers who want to dupe you of your money.
Importance of Generating Traffic To Your Business Website
The first thing an average online marketer will tell you to generate sales is that you need a lot of traffic. And that is what many SEO experts pitch on their websites.
Because of this, there are thousands of pages on how to effectively use search engine optimization to increase website, use of social media to generate targeted traffic in Nigeria, bring in a new audience, rank on Google first page in Nigeria, and so on. Yes, generating targeted traffic is an essential facet of not an only online business but offline business.
There are many reasons why your business website in Nigeria needs to generate quality traffic, and here are few of them:
An increase in the amount of time an individual spends on page increase the chance of them signing up for your services or newsletter; this makes it possible to market to them along the run.
It is needed to generate more revenue.
Traffic from targeted users, or people who are interested in your services or products, have high chances of converting or refer your website to others.
Conclusion
As a small business owner who has little or no budget for marketing of its business in Nigeria, with all read here and information available on SEO, FaceBook marketing, Forum marketing in Nigeria, e.t.c. You should be able to make use of the DIY method to increase your business website traffic and generate more sales. Read this if you are interested in learning digital marketing in Nigeria to scale your business online.
Do you have any other questions on 5 Proven Ways To Increase Website Traffic In Nigeria? Make use of the comment box or send a message through the contact form.