You want to start or own a blog in Nigeria, but clueless on other methods of monetization than the ones we've known?
Buddy, you're not alone. In fact. Monetization beyond Adsense is what the majority of Bloggers in Nigeria faces.
This is also the point where many stumble and fall because they think the method of monetizing a blog is limited to Adsense, affiliate marketing e.t.c.: They assume that is all.
And this assumption is why many gave up when their Adsense account got banned, not accepted by Google Ireland and so on. This is what can be referred to as Misinformation or Ignorance.
So, what majority do is abandon their blogs for months till the domain and hosting got expired.
That's a bad one!
But the reality is, it is possible to make money from a blog in Nigeria with little well-targeted traffic and quality content.
How?
We"ll be discussing further in the subsequent headings.
Before you read on, Note that the results of what will be discussed here depend solely on you your effort, niche, competitors e.t.c.
 The 2 Uncommon Ways To Make Money From Blogging In Nigeria
In this article, we're going to show you what to do for each idea, step-by-step guide on each idea and ideas on how to monetize.
1. Local Affiliate Marketing
It's not a new method of making money from blogging but leveraged on only by few in the Nigeria blogosphere.
Local affiliate marketing in Nigeria can also be referred to as LEAD GENERATION or Rank and Rent.
This method of monetization is a game of helping small business owner in a geographical area get potential customers for their products and services.
Instead of looking for how to open a blog in Nigeria on saturated Niches like entertainment, you'll create one on a service business.
Service business are businesses that offer services to their customers instead of selling products
Low commissions, Spammy offers and intense competition.
This is something most bloggers in Nigeria have to deal with daily. And there are hundreds if not thousands of new blog popping up every day to compete over the few offers.
But imagine if you generate leads for that local business in your local government, geographical area or state?
Imagine if you can rank for local intent keywords without worrying about AdSense ban or restriction restrictions by affiliate programs like Amazon, Clickbank e.t.c.?
These are few of what doing local affiliate marketing in Nigeria provides.
This business model workflow can be said to work exactly like this:
Find a local or service business (one with little or no sales works better).
Negotiate a deal where you either sell the leads generated to them on commission or flat per lead basis.
Talk out the lead type ( email, nurtured lead, phone call e.t.c).
Attract local traffic (FaceBook ads, SEO, Google ads, Forum marketing).
Track referrals.
The process is not rocket science, but for further information, you can contact us through admin@xboffin.com or watch out for our subsequent post on how we build a service business blog from scrap in Nigeria.
Why Local Affiliate Marketing In Nigeria?
From our personal experience at Xboffin and talks from SEO's experts in Nigeria, below are two reasons why Local Affiliate Marketing would work for you.
I. Businesses Look For More Sales
With the world going digital, small business leveraging on digital marketing in Nigeria to increase their visibility, most local businesses in Nigeria still struggle with digital marketing.
The reality is the majority of these businesses knows that know that their customers are increasingly using the internet to get what they want.
Do you know what the problem is?
They don't have the expertise, finances to hire a dedicated digital marketer and in most cases have no time.
And you as a blogger would capitalize on that.
Create blogs around services business such as painting, haulage services, accounting e.t.c.
II. Local SEO Is Easier
Search Engine Optimization is one of the most effective ways to source for customers who are ready to buy or looking for local businesses.
Unfortunately, only a few business owners have their website optimized for local intent search.
Research also has it that searches that make use of local search queries are ready to buy, hence convert more which leads to increase sales.
Instead of competing with sites to rank for Amazon affiliate site in Nigeria, you can stand out by generating leads for local businesses in Nigeria.
Crash Guide On How To Start Local Affiliate Marketing In Nigeria
Companies like Zoomata, Nolo, Yellow Pages, Jiji, Cars.com can be classified as local affiliate marketers; they help business generate lead and sales.
And below is a crash guide on how to set yours done.
Step 1: You Need The Commitment
Accept that it's easy to rank local lead generation blog and website; however, you need the strong will to stay strong till the Big G start to favour your platform( if you rely on SEO) or days while your ads won't convert.
"Excellence is never an accident. It is always the result of high intention, sincere effort, and intelligent execution; it represents the wise choice of many alternatives – choice, not chance, determines your destiny." Aristotle
Step 2: Choose A Niche or Industry
Choosing a niche or industry is an important aspect of local affiliate marketing. It determines the level of competition, availability of business ready to buy leads off your hands, profitability e.t.c.
There are varieties of service business out there, but you should be cautious of what niche you choose as it has a lot to say about the ROI.
As someone who sees blogging as a business, you should stay away from Niches or Industry with little or no profitability. Going by that, you should stay away from opening lead generation blog around businesses that the business owner makes little from their sales.
And in a situation where you might want to try your luck, you must be ready to do more to achieve tangible results.
A good example of a service business in Nigeria you can bank on is the construction industry.
Other examples of service business you can choose out of is the: Transportation, Accounting, House Cleaning Services, Lawyers, Electric repairs and Installation e.t.c.
Step 3: Get Domain Name and Hosting
Other than choosing a Niche, this is another important process of creating a blog for local affiliate marketing in Nigeria.
Let's take, for example, your local affiliate marketing niche is on accounting service.
Domain such as
AccountingHubng.com
AccountingServicesinNigeria.com
Accountingfirm.com.ng
Accountingservicesng.com.ng
And so on
Won't be a bad idea.
And there are a couple of good hosting provider like Qservers (Xboffin have over 7 of it lead generation websites hosted with this Nigeria based hosting provider).
Step 4: Install CMS and Design Your Blog
CMS installation and design is another important phase of blogging. Looking at how Local Affiliate Marketing works, how you design your blog determines the result. The theme you would use a must-have feature that makes lead generation easier.
And you can also use Elementor Landing Page to build a custom theme for your blog homepage. With this, you can add more features or widget.
Xboffin design responsive and SEO optimized blog, you can send a message through admin@xboffin.com or message through WhatsApp.
Step 3: Keyword Research
For this phase, know that:
You are not promoting a celebrity.
You are targeting individuals looking for businesses close to them.
Your target audience is those looking for buying guides before they buy from the local business.
Therefore, the keywords, topics, pages you come up should reflect that.
However, you should make use of SEO tools like Google Trends. Ahrefs and so on for more insights.
Step 4: Create Landing Pages and Blog Posts
The best form of an SEO campaign is the one built on Content; SEO campaign built on solid content will not only increase rankings but also increase the Rate of Conversion.
Also, create landing pages for local keywords, and these pages should have features that make it easy to collect leads in a different format.
Step 5: Look for Source of Traffic
Here is what the majority of bloggers in Nigeria struggle with, however for a blog built around a service business you do not need just anyhow traffic. Your priority should be on churning our landing pages and blog post around topics and keywords used by people who are ready to buy.
But that does not mean you should not write on informative keywords, while you do make sure you do it in a way that makes them see you as an authority. To write content that stands out from that of competitors, you must be ready to do research, and you can as well hire a writer who is knowledgeable in the suppose feed.
2. Blog Flipping
Just as people into real estate flip houses, you can also flip your blogs. This business model is all about:
Build a blog from scrap and then trade it for a profit
Buy a blog from someone ——> Fix it and then trading it for a profit.
This method of making money from a blog in Nigeria is so simple, in the sense that you do not have to stress yourself about the amount of traffic coming in, how to monetize your site with Adsense.
Why Blog Flipping In Nigeria?
What makes blog flipping different from other business models?
What differentiates blog flipping from affiliate marketing?
I. It's A Simple Business Model
Unlike other methods of making money from Blogging in Nigeria, blog flipping does not require any specialized tools or equipment to start. All you need is access to the internet, good writing skills or finance to hire content writers and your laptop.
However, in most cases, you might have to hire an SEO specialist if you have no knowledge of search engine optimization or how to scale your blog further.
II. Control Over Your Time
Blogging flipping is one of the methods of monetizing a blog that gives you enough flexibility. You have control over how long and how much you do.
You can flip one or as many blogs as possible, and in most cases, you can buy blogs with good content but have little traffic from the owners, fix it and flip for a higher price.
III. It Prevents Burnout
Blogging is stressful, and one might face burnout if one got to work on a single blog for long, however, with blog flipping, you can work on blogs for a short period of time and flip for a price to another person.
IV. It Is Profitable
Yes, blog flipping is profitable if you follow the Do's and Don't of the gurus that are already doing it. And there are dime dozens of resources on the internet for you to consume. But while you read resources on the internet, make sure only to follow the ones with good credibility.
SIDENOTE: To better ROI on your investment, make sure only to make sure your content is of high quality.
Crash Guide On Blog Flipping In Nigeria
Now that you know the advantages of blog flipping and what it is, below is a crash guide on how to go about blog flipping in Nigeria.
Below is a crash guide on blog flipping in Nigeria.
Step 1: Create or Buy A Blog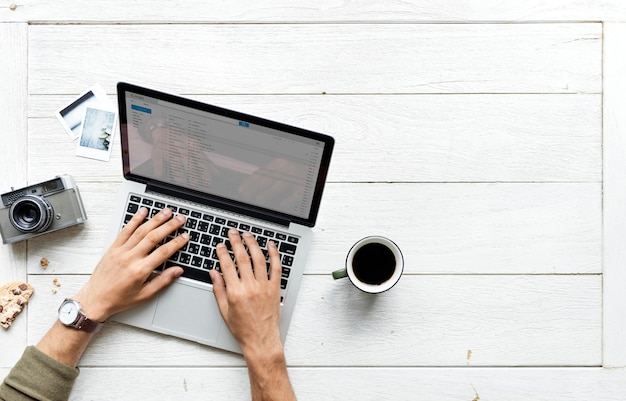 As a blog flipper, you either buy a blog or build one from scrap, either of the options depends on the financial and human resources you have to dispense.
Note that this stage has a lot say about what the outcome will be, at this stage you must ensure you choose the right niche, write good content, build a good backlinks profile and so on.
If you are buying a ready-build blog, you can buy from the following site, or you can send a message to us at Xboffin to get a ready built website in any niche.
Flippa.
BuySell Empire.
Empire Flippa.
Website Broker.
Before you buy a blog, make sure to put the age, traffic flow, quality of content, backlink profile and earnings into consideration. You can also decide to buy a blog with quality content but has no off-page SEO implemented; following this approach, all you will do is build links and carry out some technical SEO, give it time and then sell.
Step 2: Fix Up and Build The Blog
Now that you've created or purchased a blog, the next thing to do is make it presentable for purchase. If you buy are buying a ready-built blog, make sure to go through analytics, Google Search Console Data, carry out competitors research to know what to prioritize.
In most cases, blog design, content audit, targeted keywords, method of monetization are areas that are likely to need attention.
Step 3: Sell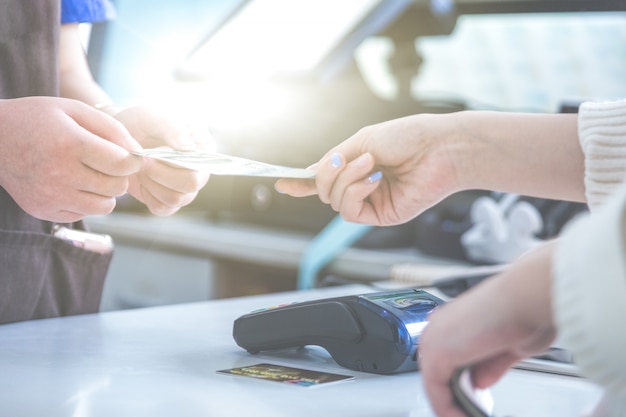 After months of working on bringing the blog to it best, you can decide to flip. But it can take years to get the result you need.
There are different ways to sell your blog; one of the fastest ways is sending out messages to your circle of friends. They might be interested or know someone who might be interested in buying a blog in Nigeria.
Another way is putting it up for sale in the market place listed above or looks for Facebook groups or forum where people who are into Niche Website spends time online.
If you are selling to someone you don't know or haven't seen before, it's recommended to make use of sites like PayPal or Escrow.com to prevent against fraud.
---
Conclusion
Make money from blogging in Nigeria does not necessarily have to evolve around Adsense, Amazon affiliate marketing, Sponsored post, with proper implementation of the other method of making money from blogging in Nigeria you'd not only stand out but help local businesses close to you.
Do you have questions to ask concerning this topic? Kindly make use of the comment box or send a message to us through the WhatsApp button.